Home » About the Team
About the Team
Jay Garcilazo - Managing Editor & Author
Jay grew up in Boca Raton, Florida and attended Florida State University where he studied Journalism and Political Science. It was around this time that he got a job in the healthcare industry, a job that would give him a lot of experience as he climbed the corporate ladder over the next four and a half years. This along with working for a hedge fund manager for years, were the greatest learning experiences of his life so far.
Jay enjoys traveling and has also been fortunate enough to have lived all over the country including; Austin, Texas, Queens, New York, Great Falls, Montana, Cleveland, Ohio, Chattanooga, Tennessee, Atlanta, Georgia, and all over the state of Florida. He has been to all of the states except California (Had a layover at LAX once but he doesn't think that counts). He also traveled most of the Caribbean, Canada, Mexico, and some of Europe.
.
Dee Power - Co-Editor & Analysts

Dee holds a Master of Business Administration degree. She is a founding partner of Profit Dynamics Inc., which provides financial advisory services to entrepreneurs looking for capital. She is the co-author of several business books, including "Attracting Capital From Angels," "Inside Secrets to Venture Capital," and several e-books.
Dee has been invited as a guest speaker to present on business planning, financing, and venture capital. She has presented at the Small Business Development Centers, Thunderbird International Graduate School of Management, College of Advancing Computer Sciences, Software and High Tech Associations, as well as business groups.
She has been interviewed by USA Today, New York Times, Washington Post, BusinessWeek, SmartMoney, and Entrepreneur Magazine as well as Business Journals around the United States. She has also been the guest on radio shows and local TV shows. Dee writes on personal finance for the consumer's covering managing debt, credit cards, home mortgages, home equity loans, savings, and budgeting.
.
Becky Shadle- Author & Analysts
A business savvy Seattle native who has run a successful Seattle based business for 9 years. Becky likes to keep a close watch on the Biotechnolgy sector and maintains long term hold positions (20% portfolio) and enjoys the high risks and the lucrative returns.
She likes to keep watch on companies in all stages of FDA drug approval. Combining key information with an unemotional view she hopes that you might be able to spot some big opportunities in the biotech sector.
.
Dave Robinson- Author & Analysts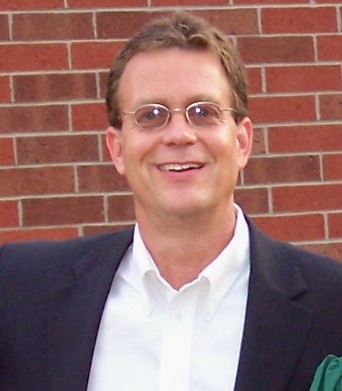 Dave Robinson mainly focuses his research on various aspects of corporate finance and financial reporting. He tracks how stock prices respond to new earning releases, for companies in a wide variety of sectors.
Dave also enjoys looking for companies in currently unpopular industries, experiencing a short term setbacks in earnings, or spinoffs and asset sales, into newly created companies, and he aims to find these before they are discovered by the majority of other investors.
He received his MBA in Accounting and Finance from University of Houston.
.
Sandra Kitchen - Author & Analysts
Sandra has been avidly involved in watching the stock market and writing about the stock movements that interest investors. She specializes in small and mid-cap Biotech stocks with a main focus on public companies awaiting FDA approval of new drugs and/or products.
living in New York, with her family and pets, she stays up on the latest news from the New York Stock Exchange and the FDA. Her goal is to bring the news to investors from a fresh, unbiased, pure research point of view.
.
Brian Hill - Author & Analysts
Brian is interested in discovering and writing about strategies individual investors can employ to improve the management of their investment portfolios, more efficiently utilize the time they devote to their investing activities, and further develop their investment research skills.
He is the co-author of Inside Secrets to Venture Capital. The book was inspired by his fifteen-year career as a consultant/advisor to more than 125 companies. He specializes in assisting corporate clients with strategic planning, financial analysis and forecasting, and raising capital. His firm's clients have spanned many different industries including high-tech, Internet, healthcare, hospitality, real estate, retail, energy, finance, distribution, manufacturing, entertainment and consumer goods and services.
Brian has been interviewed as an expert on corporate finance in such publications as NuWire Investor, Entrepreneur Magazine (August 2008 cover story), Business Week online, Smart Money magazine, Investors Business Daily, LA Times, San Francisco Business Times, and American Venture Magazine.
.
Mike Brown - Author & Analysts
Born and raised in California. Mike studied business law and has been in the credit industry for over half a decade. Mike has been extremely active in the industry working directly with large financial institutions such as American Express. Prior, Mike held various management positions and developed strategic relationships with business such as Oakley. Investing started as a a hobby for Mike. Due to his recent success in the market he has amassed a fortune as a private self investor. His favorite sector is Credit/Finance and Biotech and through the knowledge Mike has gained over the years he will help you gain an insight into these industries and its competitive dynamics.
.
Vijayan - Chief Marketer
Born and raised in Pondicherry, India. Vijayan has completed engineering in Electricals and Electronics. Skilled to complete any task with utmost ease and perfection. Inventing the best marketting formula is his speciality. An ordinary person with extra ordinary dreams in life.
.
.
.
.
Articles on FavStocks are solely the opinion of the author, contributing author, or contributing site and in no way reflects the beliefs or opinion of FavStocks. The author, contributing author, or contributing site is not personally advising you listed on the suitability of the story any investment purposes. In no event will FavStocks be liable for any loss or damage including without limitation, indirect or consequential loss or damage, or any loss or damage whatsoever arising from or arising out of, or in connection with the use of any information on the site. Please consult your investment advisor before making any investment decision. For more information please see the links on the bottom of the site regarding Terms of Service, Community Guidelines, and Privacy Policy.